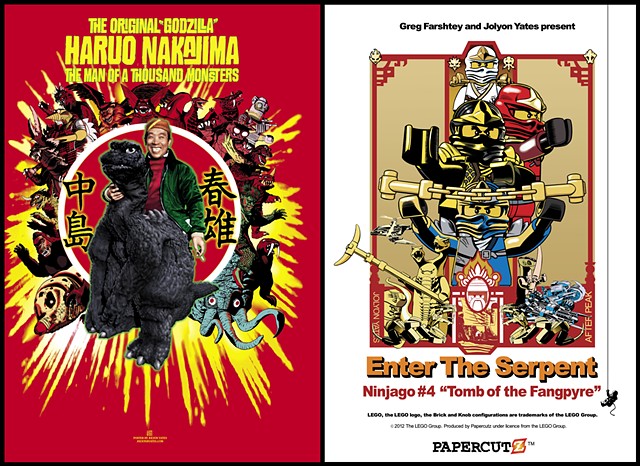 Welcome!
Bio: Born in England, studied art & graphics there and in Japan.
Artwork for advertisements, films, video games, magazines, comics, posters and blu-rays. Clients have included IBM, T-Mobile and Qwest. Drew the NYT best seller Ninjago comics for Papercutz , Jumanji for SuperGenius and assisted Zach Howard on a Teenage Mutant Ninja Turtles book.
Art for the Creepshow series,
stories for Pop Culture Classroom, covers for books on of John Carpenter, Paul Naschy and Umberto Lenzi, and illustrations for Arrow Video's box set of the Gamera series,Shawscope Volumes One and Two and the Yokai Collection.
I live in the USA with one woman and a dog.